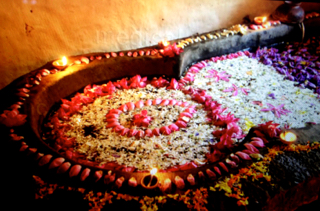 Session Fees(for sessions offered in private practice at Manzanita):
All massage sessions:
$95 for 60 minutes
$155 for 90 minutes
Ayurvedic coaching session~Includes 1 follow up session via phone or Skype:
$122
Special Autumn Season Massage Packages:
These are only offered at Manzanita Wellness in Berkeley!

1) You receive two nourishing 60 min. warm oil massages per month(every 2 weeks). These sessions are given with an herbal Ayurvedic oil blend & include optional full body dry brushing of the whole body + hot oil scalp treatment. These sessions will leave you feeling relaxed & restored.
Monthly package fee: $155($190 value).
2) Thai Yoga Massage + an Ayurvedic coaching session.
You receive two 60 minute relaxing yet invigorating Thai Yoga Massage sessions(every 2 weeks). These massage sessions are a combination of stretches, compressions and work with the energy channels of the body.
The Ayurvedic coaching session can support you in learning some new tools from the Ayurvedic tradition that can help you achieve a more optimal state of wellness. These include self care tools, tips on learning to live more in alignment with natural rhythms & simple dietary suggestions.
If you choose to receive this package beyond one month then you'd receive 2 Thai Yoga massage sessions plus an Ayurvedic coaching follow up session each month.
$222($312 value)
The monthly session fee can either be paid all at once or in two parts.
~I can also offer 75 min. & 120 min. massage sessions if this is of interest!
~Gift Certificates available upon request for all services
~Package deals if you pre-pay for 2 or more sessions at one time($10 off each session)
~Sliding scale available when necessary! please inquire